Artist Statement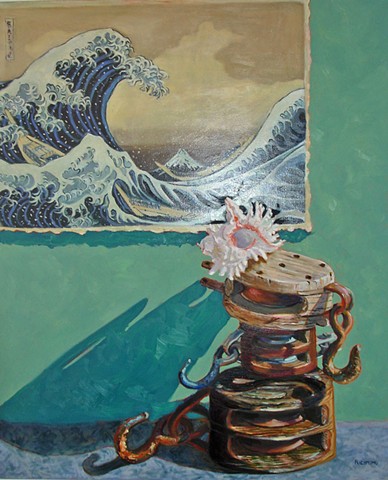 I paint what I love and what I fear. Often, they are one and the same.
Water dominates my work. I grew up by a river and spent summers on a small island. I have a healthy respect for the sea, having once been dragged out to sea by a rip tide.
I revel in water's many moods and properties: clear, muddy, frothy, stormy, tranquil. And that is just the surface. I paint what lives beneath (seafood), its effect on metal (rust), wooden boats and seascapes.